WEB DESIGN & DEVELOPMENT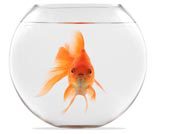 A goldfish has a better attention span than today's web audience. Good thing we like a challenge. All kidding aside, with so many websites on the internet today, it's easy to get lost on the web. Luckily for you, we know a thing or two, and can help build a website that'll capture your visitor's attention long enough to turn them into customers.
Media 3 Group delivers total website solutions including, but not limited to:
Website Design, Re-Designs, and Web Development
Responsive Website Design – Making sure your site is mobile-friendly
Search Engine Optimization (SEO)
WordPress (CMS), and e-Commerce
Social Media Marketing
How it Works
First, we'll kick off your website project with a discovery meeting so that you can tell us about your business, vision, and goals. Then using this information, we'll develop a site designed to connect with your target customers— in a way that will motivate them to take action.
When your site is approved and ready to launch, we'll train you how to use it and keep it updated. But don't stress about the technical part, we've got you covered. We offer maintenance plans designed to keep your site safe, secure, updated, and running at top speed.
FAQs about Starting a Website



We've been building websites since 2006, and since then so much has changed in the world of web design and development. But, what hasn't changed is our devotion to our customers and our commitment to providing them with a positive and rewarding experience.
Our FAQ area is here to help answer some of the many questions that may pop up when considering a new website for yourself, your organization or business. Still have questions? Give us a call or drop us a line at (262) 302-0651.
Questions? We Have Answers.



What does it cost to hire you?
We have no set price list, but rather we listen carefully to what you require and put together a unique proposal based on your needs. The best way to get a quote or more information is to send us an email outlining your project requirements. We can then line up a time to talk in more detail.
It's also important to remember that you are not simply hiring us to 'build a website', but rather, to listen to your needs and to build a lasting relationship to help your business grow.
What does the process involve?
Listening to customer needs > Proposal > 50% deposit > Research > Conceptualizing > Rendering > Presentation > Revisions > Final 50% > Delivery/Launch > Support.
How long will the project take, and will I be involved?
How long your project takes depends on its exact needs. A website project generally takes 3-5 weeks. This can be done quicker if necessary, or if it's a small project, but we generally recommend at least three weeks for most projects, to ensure that the creative output is the best it can be.
Yes, you will definitely be involved. During the development of your website, you'll be able to view it "in-process" on a staging server and provide feedback—because you'll play a part in its development, too.
Do you think I need a new website?
Well, chances are, if you are asking this question, then you probably know the answer. Website design moves fast. Your organization or business may not need the most cutting-edge website, but its design should feel relevant and fresh. If your website is more than 5 years old, then the answer is most likely, yes, it's time for a redesign. Also, if you don't like the look of your own website, why should your viewers feel any different?
Do you do all of the work?
Yes, we do all of the work which means when you hire us, you will work directly with us. We do not source out overseas.
Can we still work together if we live far away?
Absolutely. Business is simply conducted via email and phone as needed. If you're in the area, then it would be great to meet. We conduct business mainly in the U.S., but we've done business with companies as far away as Australia, Italy, and The Netherlands.
Have you done any work in my industry?
Most likely we have, however the specific industry really doesn't matter. We've worked with a broad range of company types (small start-ups, large corporations, nonprofits, B2B, B2C and more) across many business industries. Over the years, we've helped businesses improve customer service, market their products, and attract customers. We'll take the time to get to know your industry, organization, and competitors to ensure your site supports all of your goals.
How do you accept payment?
For most projects, we request a 50% down payment to schedule in the work. We accept payments via bank transfer, check, or Paypal. The exact details and terms will be provided in our proposal. The final 50% will be paid on completion of your project, prior to releasing the final work or project.
When can we get started?
Usually right after our initial conversation. Please call us, or fill out our contact form to schedule a consultation to get the ball rolling. So that each of our customers gets their deserved attention, we'll let you know what our schedule looks like when you call.
Let's do this. We'd love to work with you!
Your company deserves the best. Let's make sure you get a stunning website that shows off what you do. Please fill the form below, and we'll get back to you shortly. If you'd prefer to speak to someone right away, please call us at (262) 302-0651.