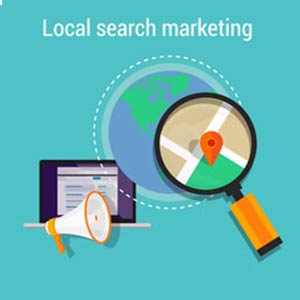 How To Get High Rankings In Google's Local Results (4 Steps)
Depending on your business, it can be very important to be listed in Google's local results. Google's local results use a different ranking algorithm than Google's organic results. How can you make sure that Google will list your website? What do you have to do to improve your rankings in the local results?
Google uses unique variables in their local "ranking algorithm." Websites with good traditional SEO (search engine optimization) elements also get better rankings in Google's local results. Here are some things that you can do to improve your position in the local search results:
1. Have an active Google My Business account
Of course, you should have a listing on Google My Business if you want to get listed in the local results. But it's not enough to have a listing. Listings with a lot of photos, hours, and a lot of information about the business tend to get better rankings than other listings.
2. Try to get people to review, then respond to them
Reviews are a big ranking factor for Google. Listings with many reviews tend to get better rankings. It also helps if the keywords that you're trying to rank for appear in the reviews. There's also a correlation between high rankings and a mention of your city in the review text. Fact: Businesses that respond to reviews also tend to get higher rankings than businesses that do not respond.
3. Optimize your links
Links are a crucial factor for high rankings in Google's organic results. They also help you to get higher rankings in local results. If the links that point to your website contain the keyword and your city in the text, it's more likely that your site will get high rankings. Consider getting inbound links from your local Chamber of Commerce, affiliations, social media sites, article directories, etc.
4. Optimize your pages
Web pages that are optimized for the organic (non-paid) listings of a particular search word are more likely to be included in local search results. If you want to get high rankings, include your keyword on the web page. Don't forget fundamental things such as making sure that your website is mobile-friendly, meta descriptions, etc.
If you have questions about any of these, give us a call. We'd love to help! (262) 302-0651.
https://www.media3group.com/wp-content/uploads/2017/08/Google-Local-3.jpg
300
300
cindyb
https://www.media3group.com/wp-content/uploads/2019/07/media3groupllc-logo.jpg
cindyb
2022-01-07 18:40:38
2022-06-01 15:00:02
How To Get High Rankings In Google's Local Results (4 Steps)