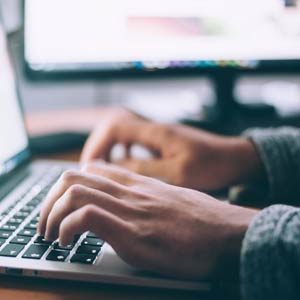 Starting a Business? Don't Panic, We Can Help!
Setting up a business is easier said than done. When people think about starting a new business, they need to fulfill various steps to ensure that their ventures see the success they dream of. These stages range widely from legal processes, finance, and marketing. Before we can help you grow your business, you need to decide and get things in order.

1. Research your Data
You may want to do the research alone or hire experts to find you relevant information that will help you in making decisions. You need market data and trends to predict the future of your business.
Here are some questions to ask yourself when conducting your research:
Are your anticipated products or services a necessity in the community?

Who is your target market, and how do they perform in your area of interest? What do they need in the industry? And what triggers their interest?


How does your competition perform in the field? What strategy do they use to thrive? Understanding your game helps you to position yourself in the area.

How will your idea fit into the industry or community? Do you offer any exceptional products?

2) Create a Business Plan
Making a business plan is an essential step when you've finished your research. With a business plan, you'll have a clear roadmap on what you intend to do when launching the business, the steps to take, and your objectives in ensuring that the business grows.
Each type of business has a unique business plan. There's no generic format or roadmap to follow. And you shouldn't ignore the step because it helps you to fund your business and keep the spirit when you are on the initial stages.
In case you're thinking of getting a loan or grant to start your business, a business plan is vital, and you should treat it with ultimate care to make it the best. The details you provide will determine whether or not you will get the funding you are seeking from any institution.
But for self-sponsored businesses, you can create a simple plan that will help guide you. There will be no reason to explain every single point in your plan when you do everything for yourself. Highlight the mandatory milestones and points to help you establish a consistent growth.
3) Set your Financial Position Right
Depending on the type of business you want to start, you may not need lots of cash for setting it up. But you do need to service the business until it gets to the point where it can generate income and support itself. Having financial plans will help you to source for funds that you need for various expenses that will come your way. You need to pay for the office or storefront, electricity bills, and insurance remittance.
4) Identify the Right Structure for your Business
What is the model of business you want to run – as an entity? You can register your business as a sole proprietorship, a corporation, an LLC (Limited Liability Company), or as a partnership. The choice is yours. One thing to remember, though, is that the business structure you choose dictates your liability, tax returns, and the business name you want to register. It is, however, possible to change the structure later on. Why not start with a simple one and update it once the business grows? You can involve an attorney to help you determine your best choice.
How We Can Help Launch Your Business
Our services are essential for establishing your brand so that you can take care of your family needs and achieve other goals through the success of your business. Here are the services we offer that are essential for the growth of your business.
Summing Up
Setting up a business can be a daunting experience only when you're trying to achieve goals without any strategic plans. But once you adequately plan, success is a guarantee. Your establishment will not depend on how many competitors you have, but how you are determined to stand out from the crowd. When creating your business budget, branding and marketing should come in the initial stages of your launch. Only then can you realize your goals and win the hearts of your customers.
You might be interested in:
"8 Benefits of Branding – Why you Need a Strong Brand"
Ready for a Free Consult? Give Cindy a call at 262-302-0651 or tell us how we can help.
This article was provide by Media 3 Group and Jacob Class

https://www.media3group.com/wp-content/uploads/2022/01/Starting-a-Business-we-can-help.jpg
300
300
cindyb
https://www.media3group.com/wp-content/uploads/2019/07/media3groupllc-logo.jpg
cindyb
2022-12-27 11:52:43
2022-12-30 13:56:57
Starting a Business? Don't Panic, We Can Help!